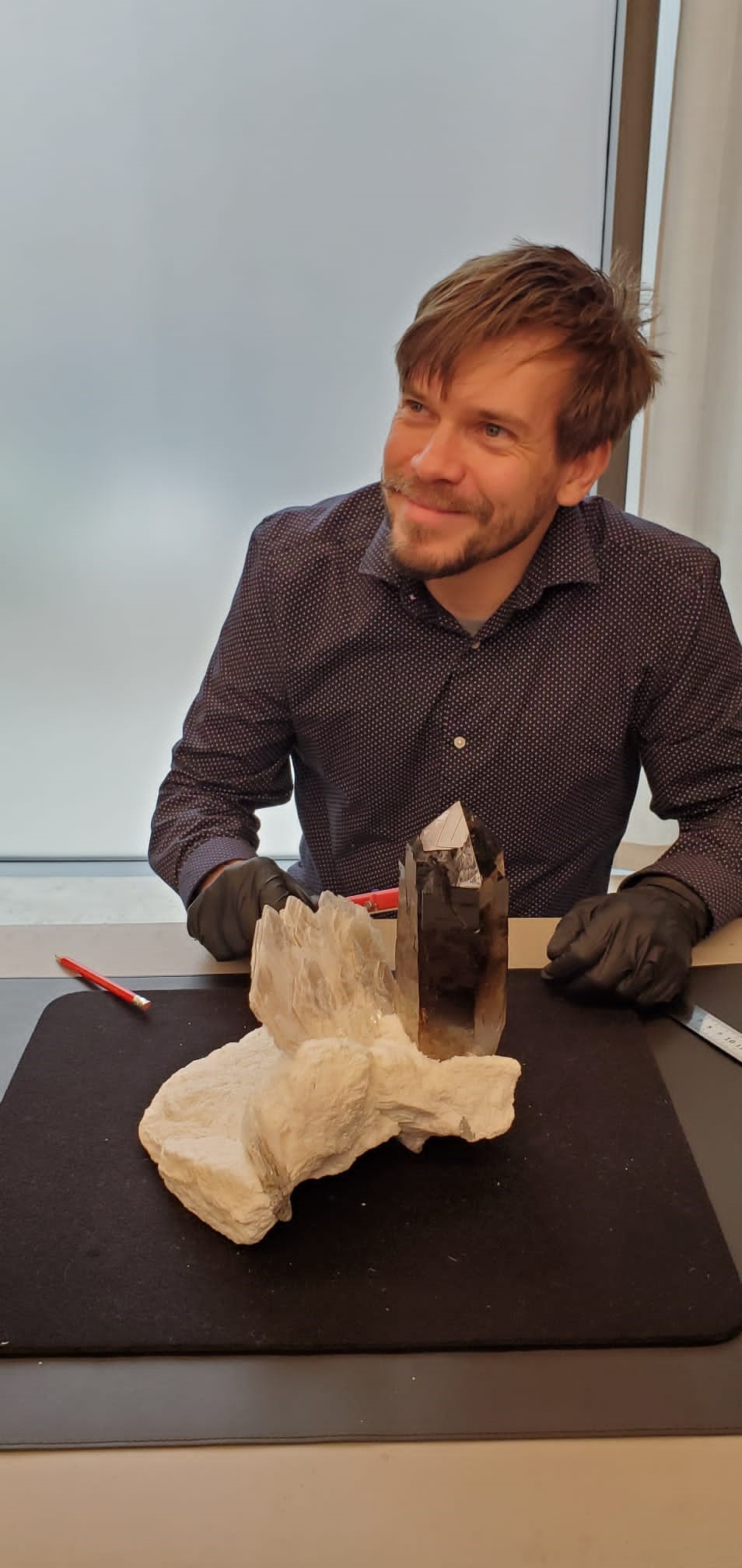 Our work as mount makers has taken us all over the world to measure and assess all types of objects.
We were lucky enough to have a recent object survey in New York. Our work here was to survey a collection of mineral specimens from Wilensky Minerals. Since 1983 they have worked to showcase some of the worlds most breath-taking minerals and crystals.
Seeing these in person was vital to understanding the best orientation for mounting, helping to give a true indication of the volume they would take up. This enables us to help design the exhibition space in advance of their arrival, ensuring adequate space for the specimens. The effect of lighting on the minerals was also vital to see as some can vary in their requirements from down lighting to needing to be backlit.
Getting this information early on in a project can really help enhance an exhibition or private display. Dauphin are happy to advise and consult on any artefact anywhere.