Pincer stands are T shaped brass metal armatures which are highly malleable making them perfect to shape around and grip artefacts.
Here we made these in bespoke sizes ahead of an installation. The versatility of these stands meant we didn't have to unnecessarily move objects between the museum and our workshop and avoided having to set up a workshop at the museum. We used acrylic plinths as bases while some went direct into the setworks inside display cases.
Onsite these were bent to fit around a variety of shoes with just hand tools and in simple cases just fingers! creating no dust or gasses onsite within the gallery. We used plastic sleaving where the stand was in contact with the artefact.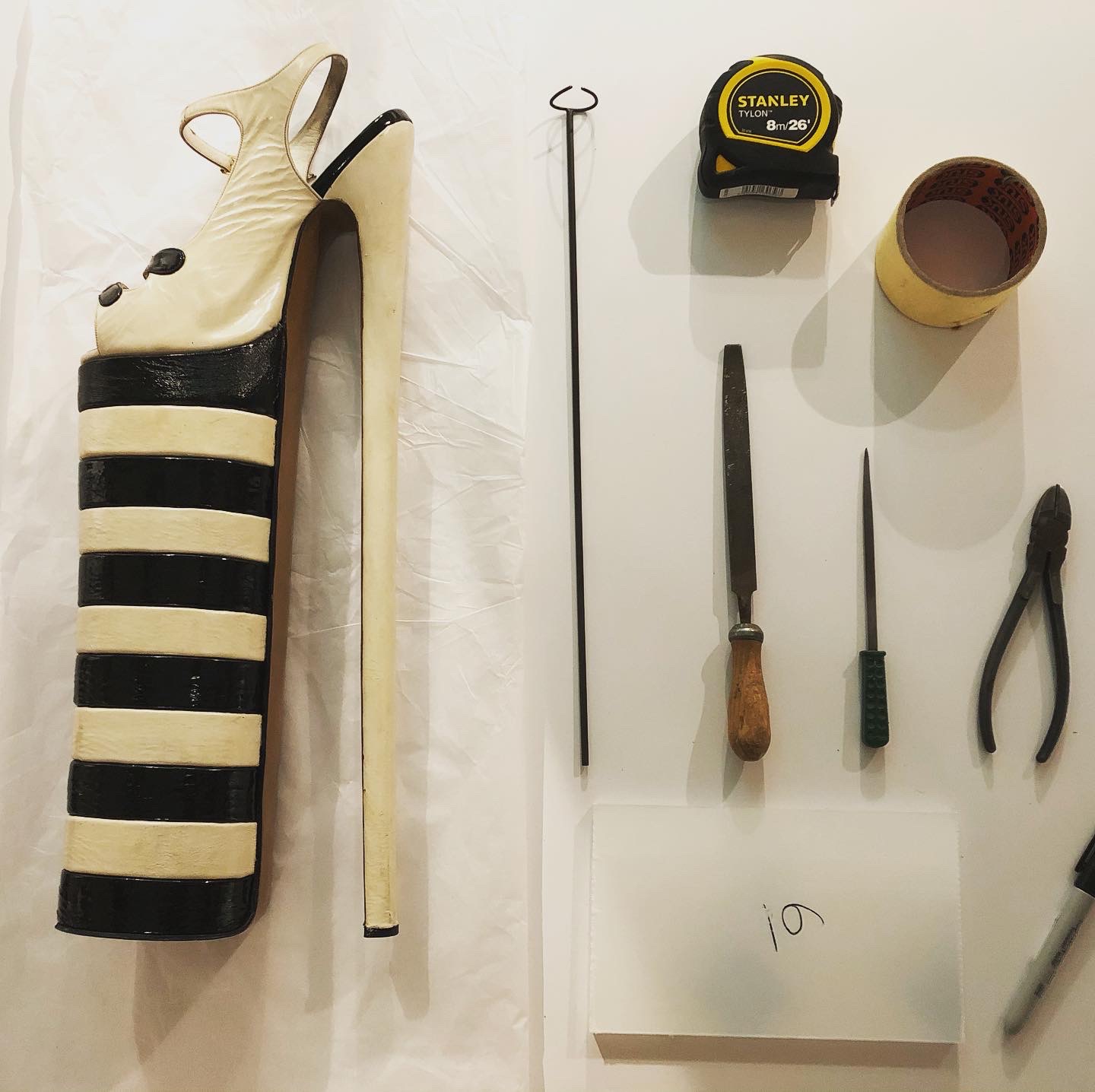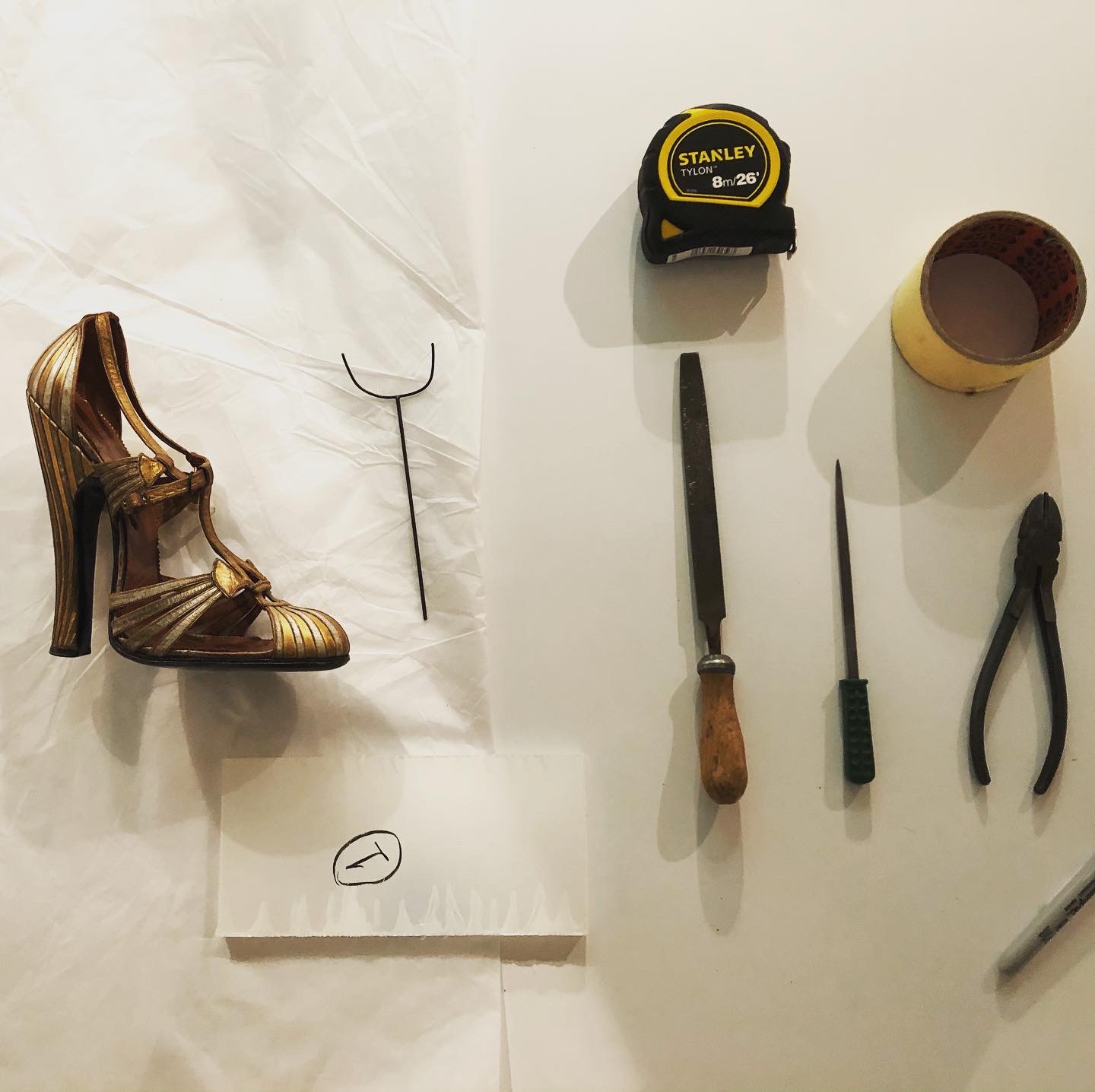 Stands made over size off site and cut down to fit onsite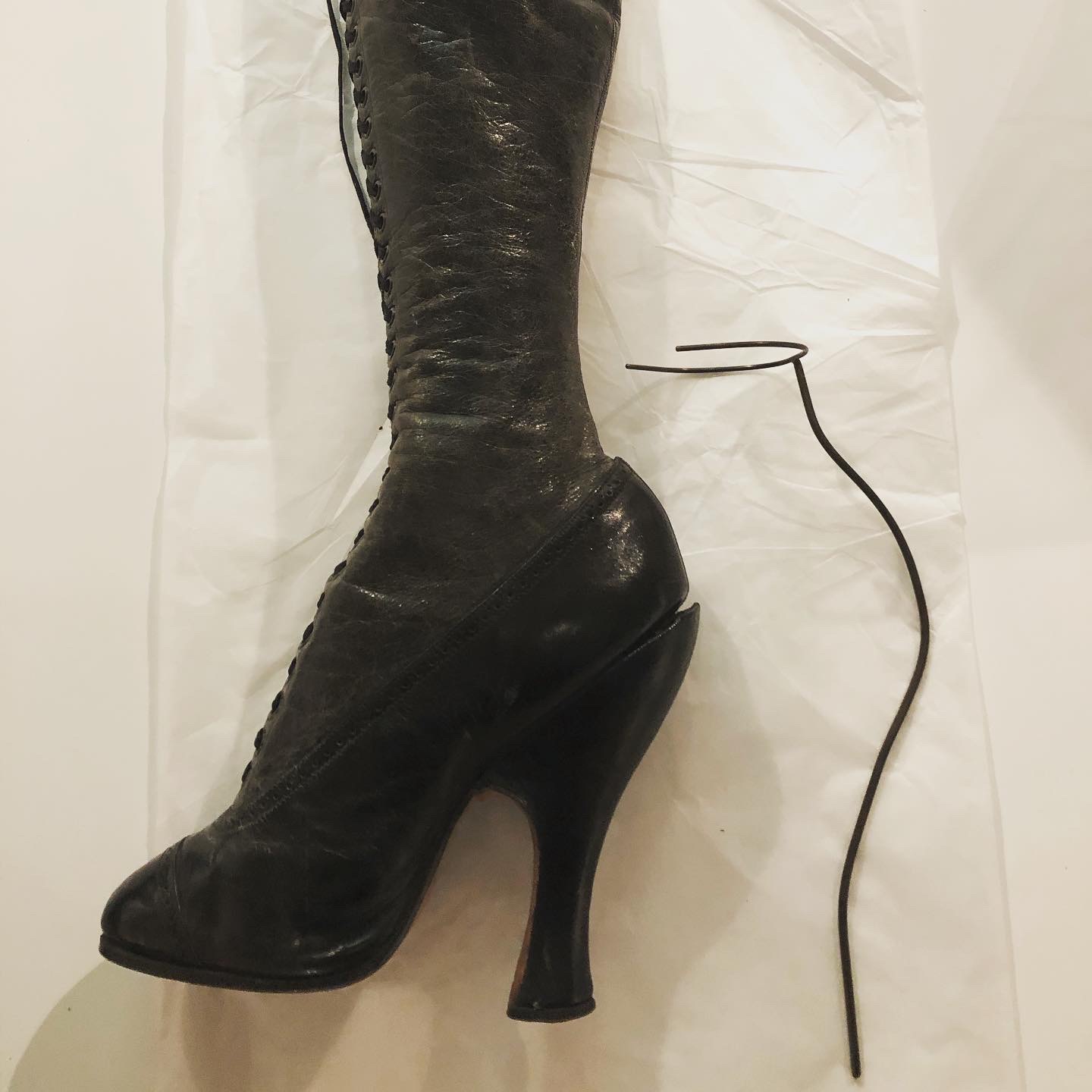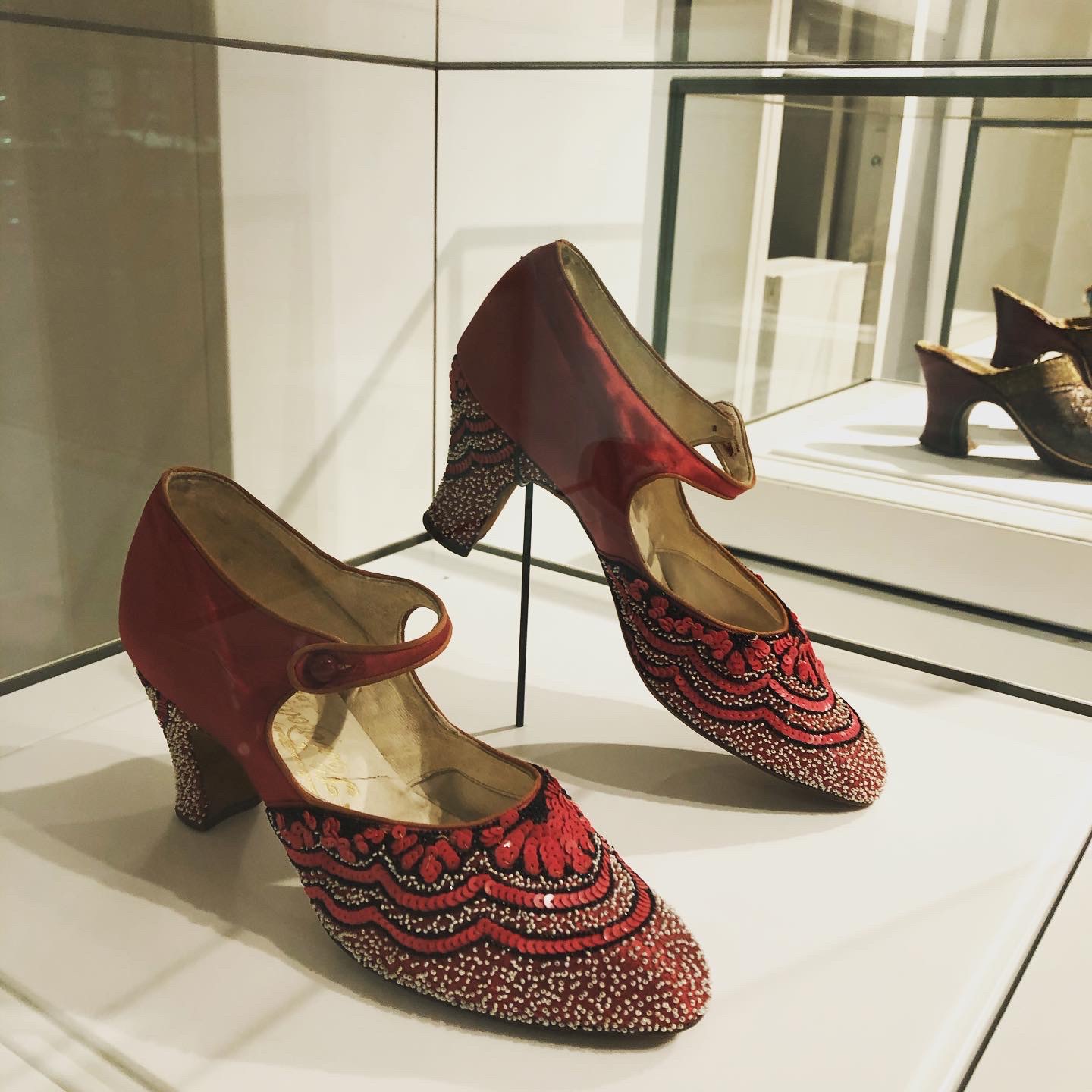 A simple stand can be discreet and create a dramatic effect. You dont have to be a mount maker to shape these your self, see our stock sizes here