Working with coloured Perspex has filled us with warmth as the nights draw in. It is amazing how even on the darkest day this neon acrylic glows at the seams.
We will be continuing to work over this second lock down period, however we will be postponing all customer appointments at our workshop and onsite work.
We are still busy producing covid screens, but do get in touch with any project big or small.
We look forward to sharing some more images of our recent fabrication and mount making work soon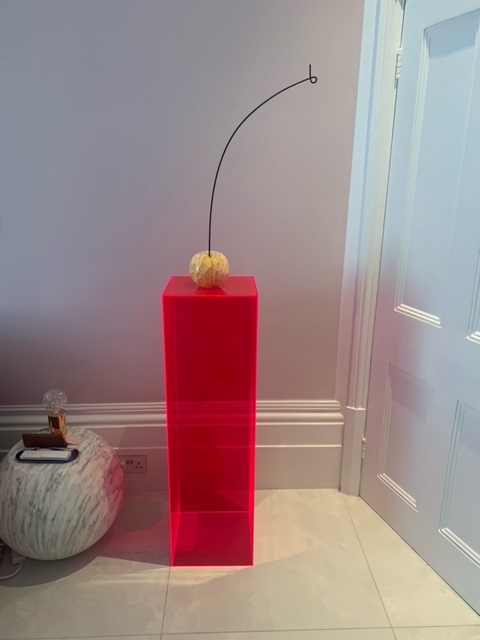 Neon acrylic plinth commissioned for private client to display Nevine Mahmoud sculpture.